What does pre-order item mean?
Some articles at our website is pre-order items.
This means that these products are on early access sales and not in stock.
As soon as they are in stock the order will be shipped out.
Here is where you can see this info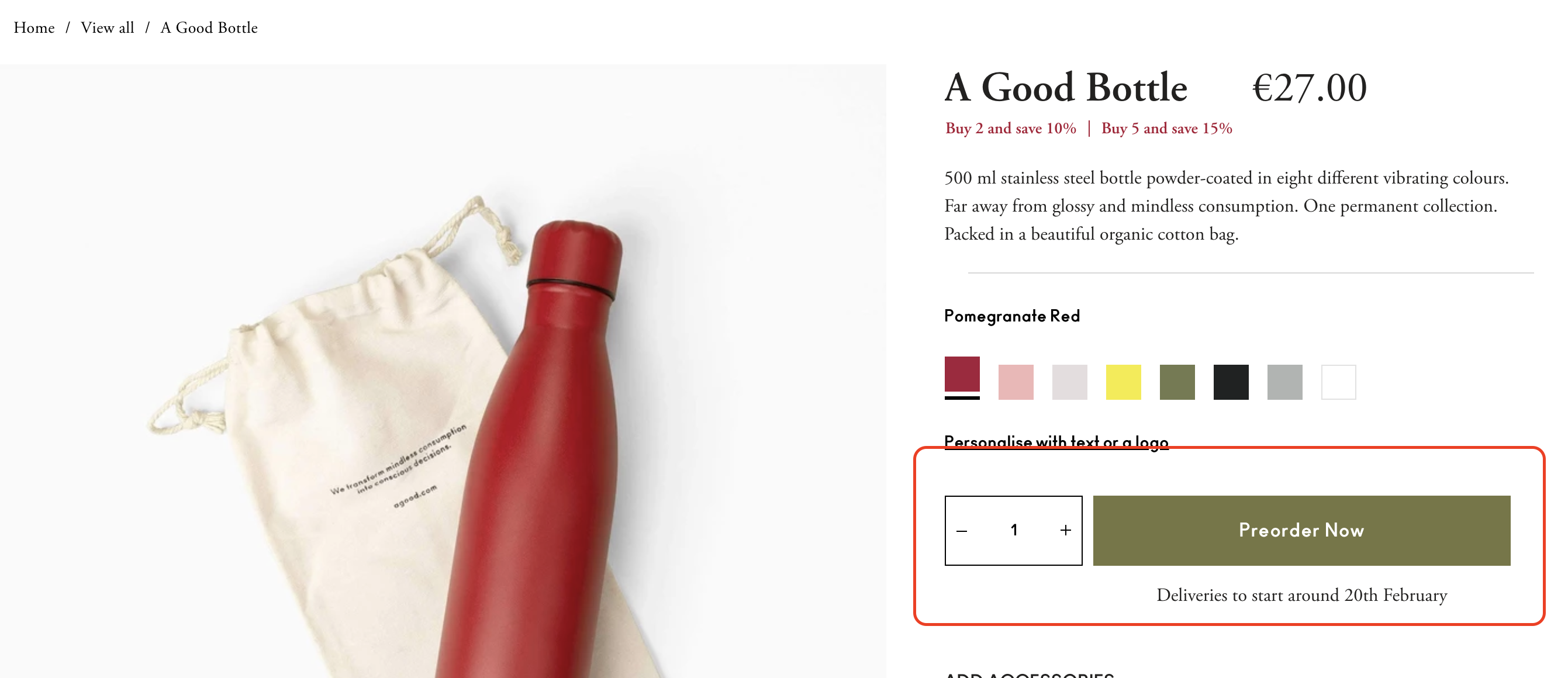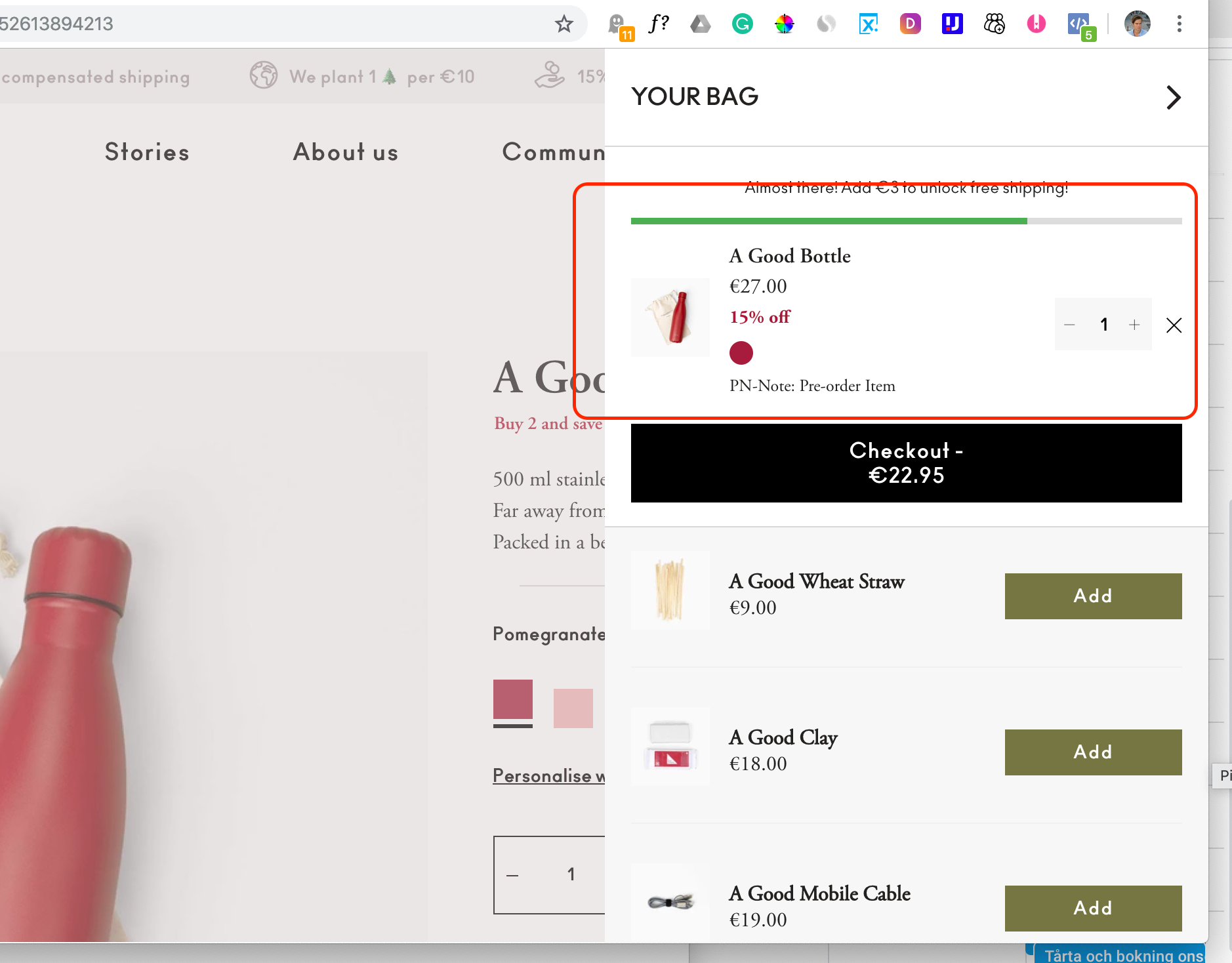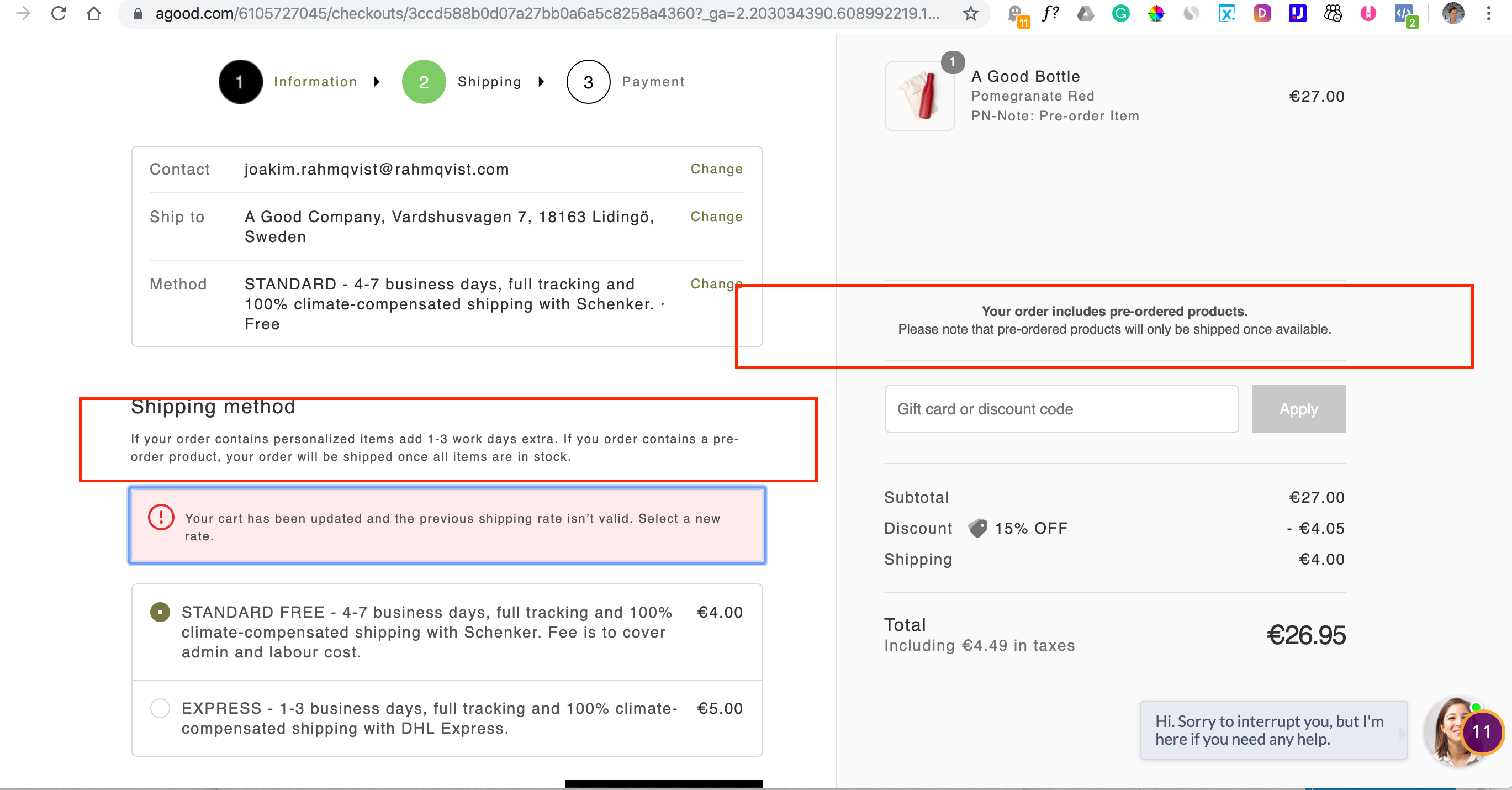 Will you ship out the other goods in the order?
We will ship out a complete order, so unfortunately no.
This is related to two reasons:
To be conscious about the environment, we try to minimise the number of shipments we do.
To be able to offer free shipping to all cutomers, we can not cover more than one shipping cost per order.
But is it a trick around the corner...?
Do two orders, one with the pre-order item and one with the other articles.
---
---